Mixology
SPIRIT
Cherry Gin Fizz
25 May 2022 Australian Distilling Co.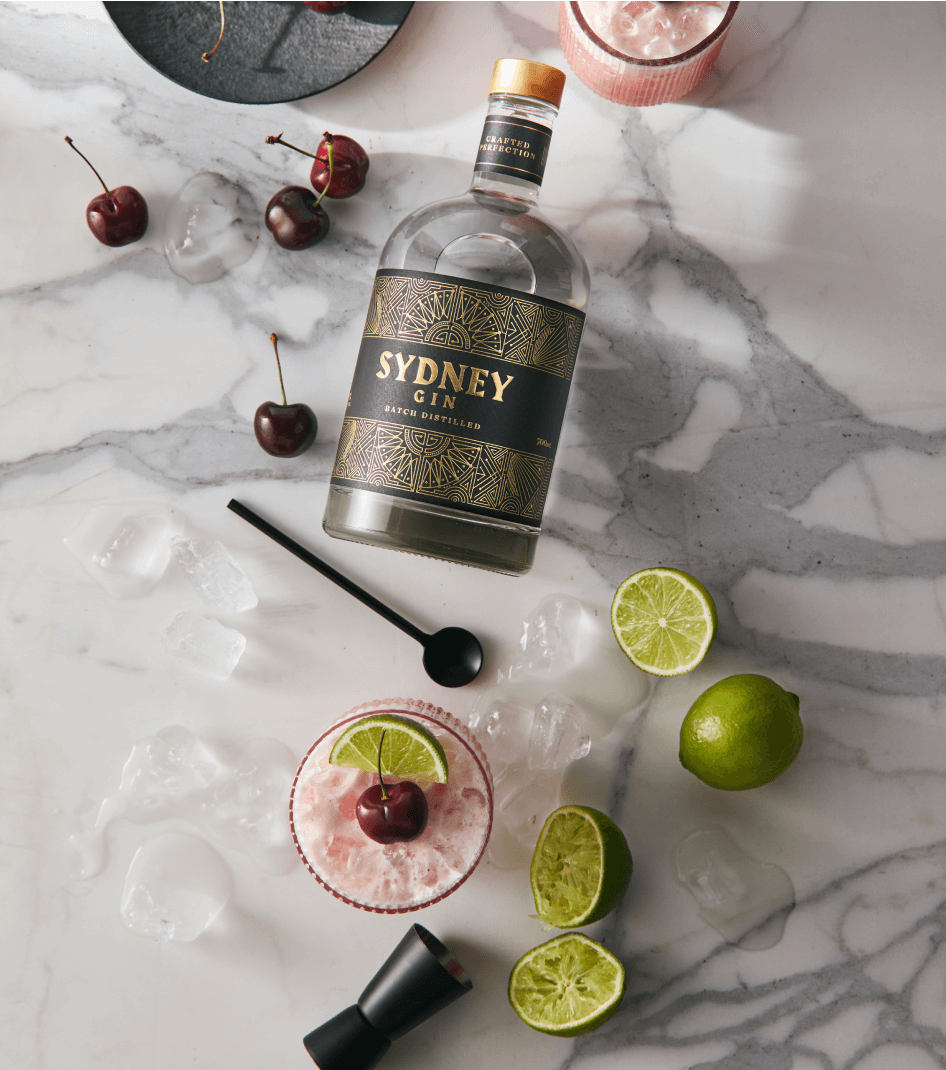 First poured in a New Orleans bar in 1888, the gin fizz was created by adding a splash of sparkling soda water to a Tom Collins. Replacing the sugar syrup with fresh cherries muddled with a little sugar, and lemon with lime juice makes this reinvented drink a perfect showcase for our zingy Sydney Gin, promoting it from old world classic to contemporary masterpiece.
INGREDIENTS
60ml Sydney Gin
5-6 Pitted Cherries
2tsp Caster Sugar
15ml Lime Juice
120ml Club Soda
method
Puree cherries with sugar. Stir in lime juice. Add 1/2 cup of ice into a double rocks glass and pour in puree, gin and club soda. Gently stir to incorporate. Garnish with a lime wedge and cherry.
ENJOY!