Mixology
SPIRIT
Menage Poire
25 May 2022 Australian Distilling Co.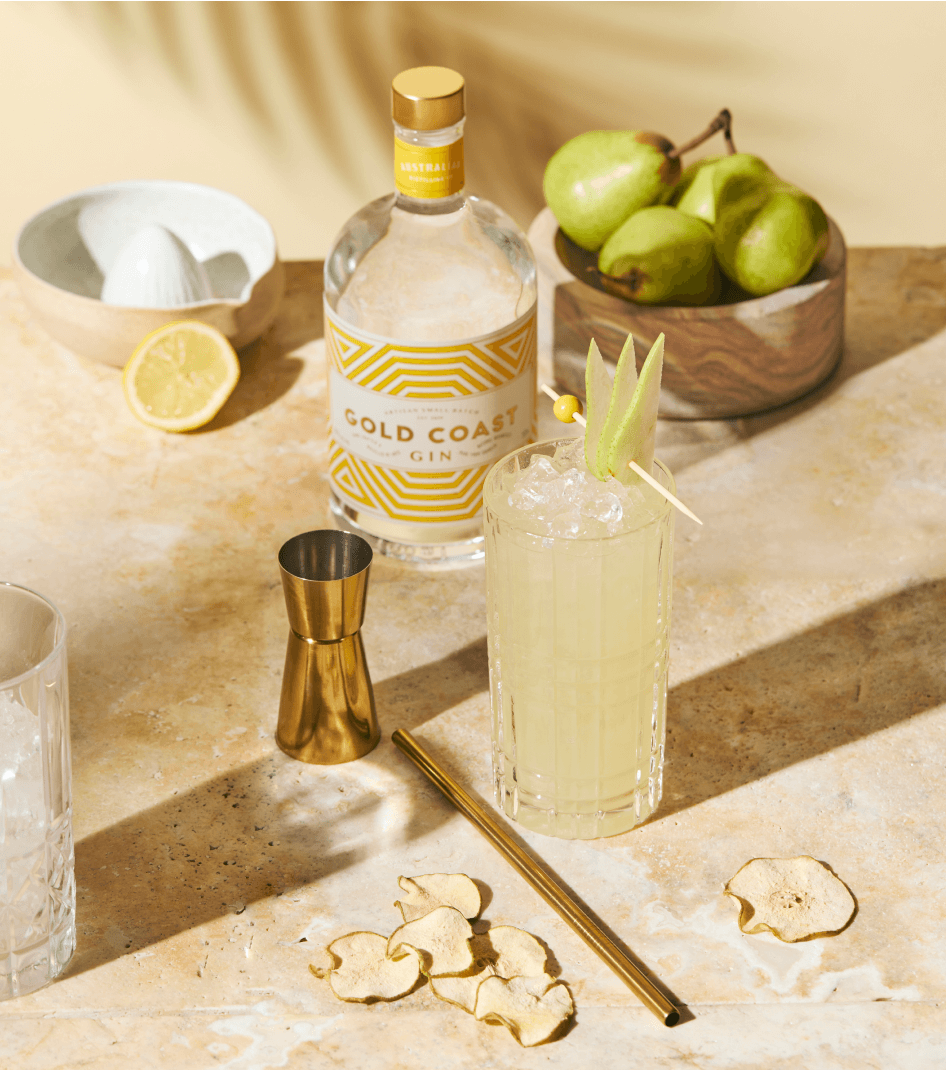 Like the lychee and lime notes bursting from this special gin, few things scream 'summer' like a perfectly ripe pear. Don't let the cheeky name fool you; this explosively flavourful meeting of gin and juice is a seriously elegant affair.
INGREDIENTS
40ml Gold Coast Gin
10ml Pear Liqueur
10ml Lemon Juice
10ml Sugar Syrup
Pear Juice
method
Combine Gold Coast Gin, pear liqueur, lemon juice and sugar syrup in a cocktail shaker with ice cubes and shake well for at least 5 seconds. Strain into a chilled collins glass and top with pear juice.
Garnish with a pear fan.
ENJOY!