Mixology
SPIRIT
Army and Navy
25 May 2022 Australian Distilling Co.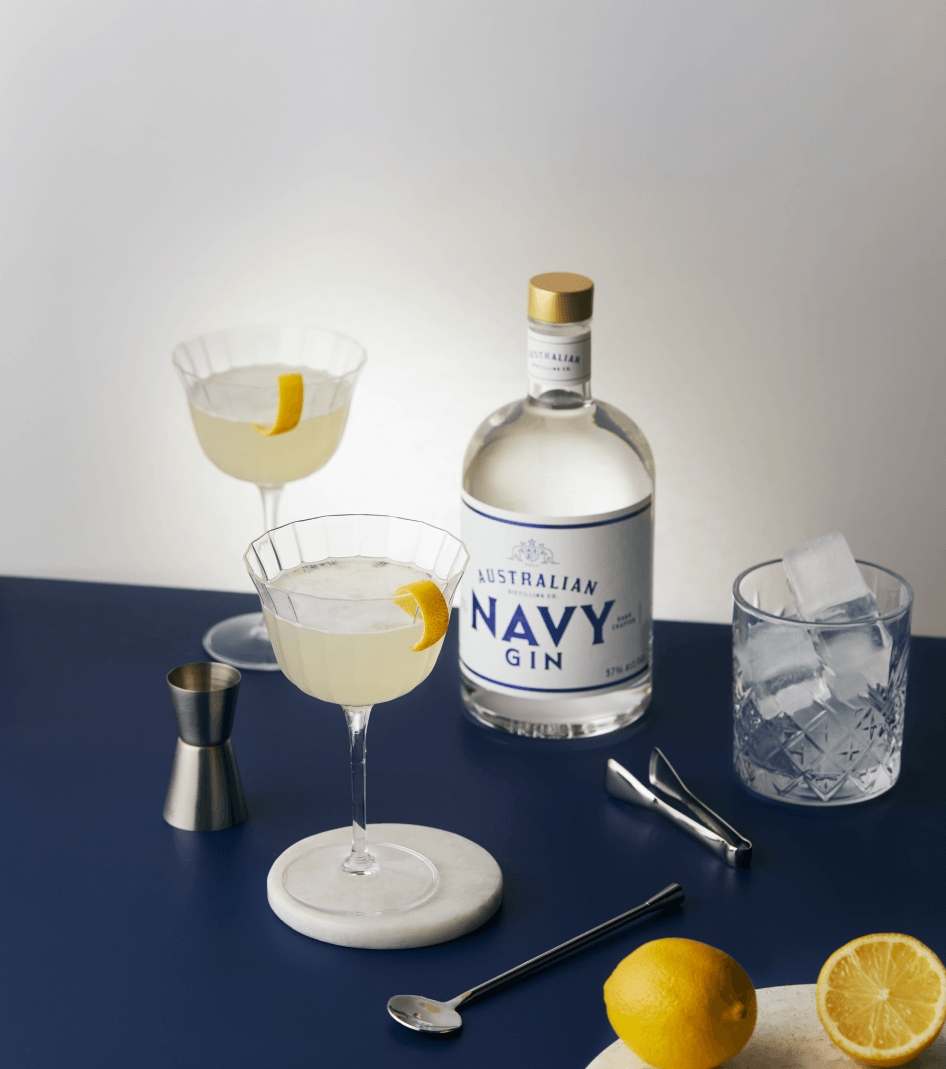 One of the several competing origin stories for this drink suggests it was created to celebrate a soccer game between the British army and navy in the 1940s. Though technically a 'sour', the addition of almondy orgeat, lemon and bitters to an appropriately naval strength gin gives the drink a subtle but transportive tiki note, perfect for sipping an afternoon away- whether it's after a big game or not.
INGREDIENTS
60ml Australian Distilling Co. Navy Gin
15ml Freshly Squeezed Lemon Juice
10ml Orgeat Syrup
1 dash Angostura Bitters
method
Combine all ingredients in a cocktail shaker filled with ice and shake well for at least 5 seconds. Strain into a coupette glass and garnish with thinly slice lemon peel.
ENJOY!