Mixology
SPIRIT
Blood Orange Negroni
12 Oct 2022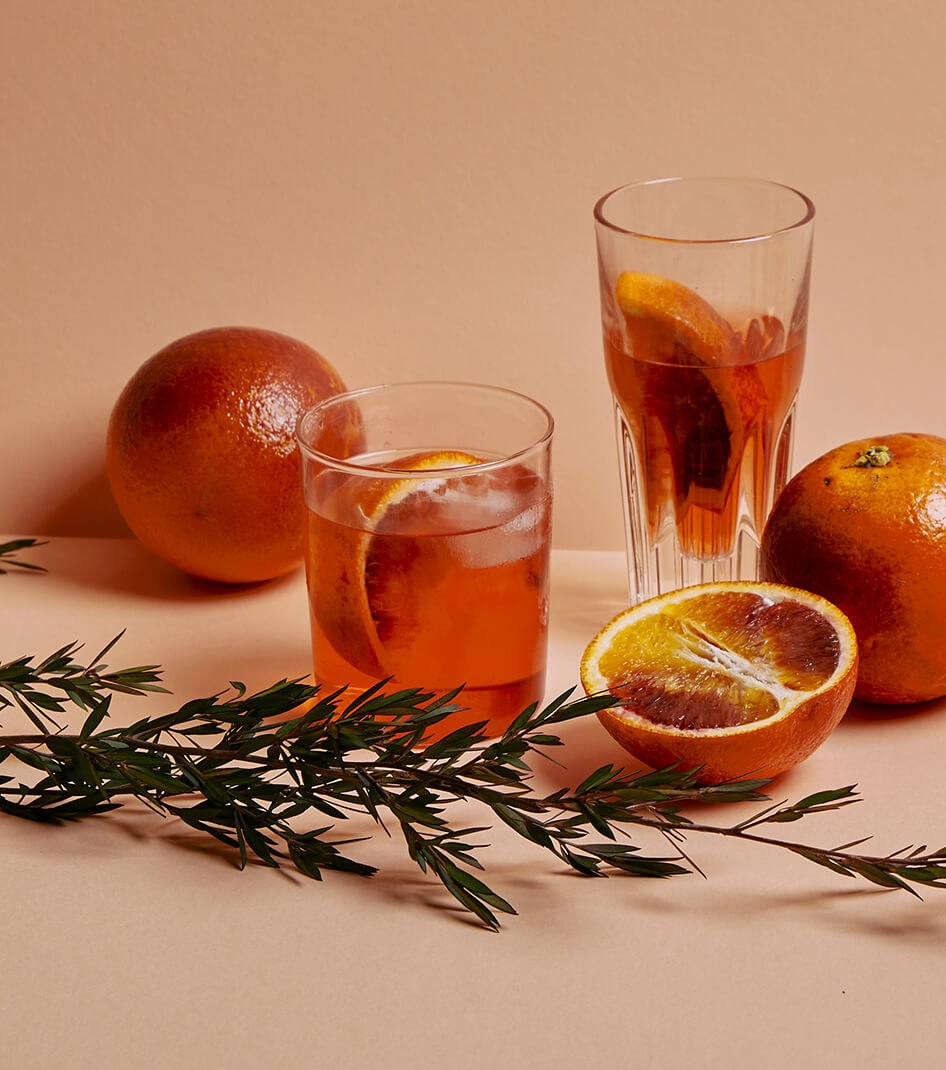 A sultry and sophisticated sip built around our Blood Orange Gin, best enjoyed in dimly lit surrounds by those who appreciate a little complexity in both their cocktails and their life. Blood orange takes the place of Campari in this intensely enjoyable play on the classic Negroni, paired with the bright, bittersweet blood orange botanicals in our citrus-inspired gin, and finished with the customary splash of rosso vermouth. While it retains the spirit of the drink that was first poured in Florence in 1919, this deep, orange-forward affair reinvents the negroni for a long Australian dusk.
INGREDIENTS
20ml Australian Distilling Co. Blood Orange Gin
20ml Bitter Orange
20ml Rosso Vermouth
method
Combine all ingredients in a mixing glass with ice and stir for 20 to 30 seconds. Pour into a double rocks glass with one large ice cube and garnish with an orange wheel.
ENJOY!