Distilled
PEOPLE
Q&A with Jasmin Howell
30 Sep 2022 Australian Distilling Co.
When it comes to Jasmin's favourite spirits, she can't go past the classics. Just like her much-adored hometown of Adelaide, she mirrors this taste in her drinks of choice and tends to opt for something refreshing and endlessly stylish. While Jasmin loves to travel and taste the eloquent flavours of the world, she can't resist resorting to her favourite flavours, that always feel like home.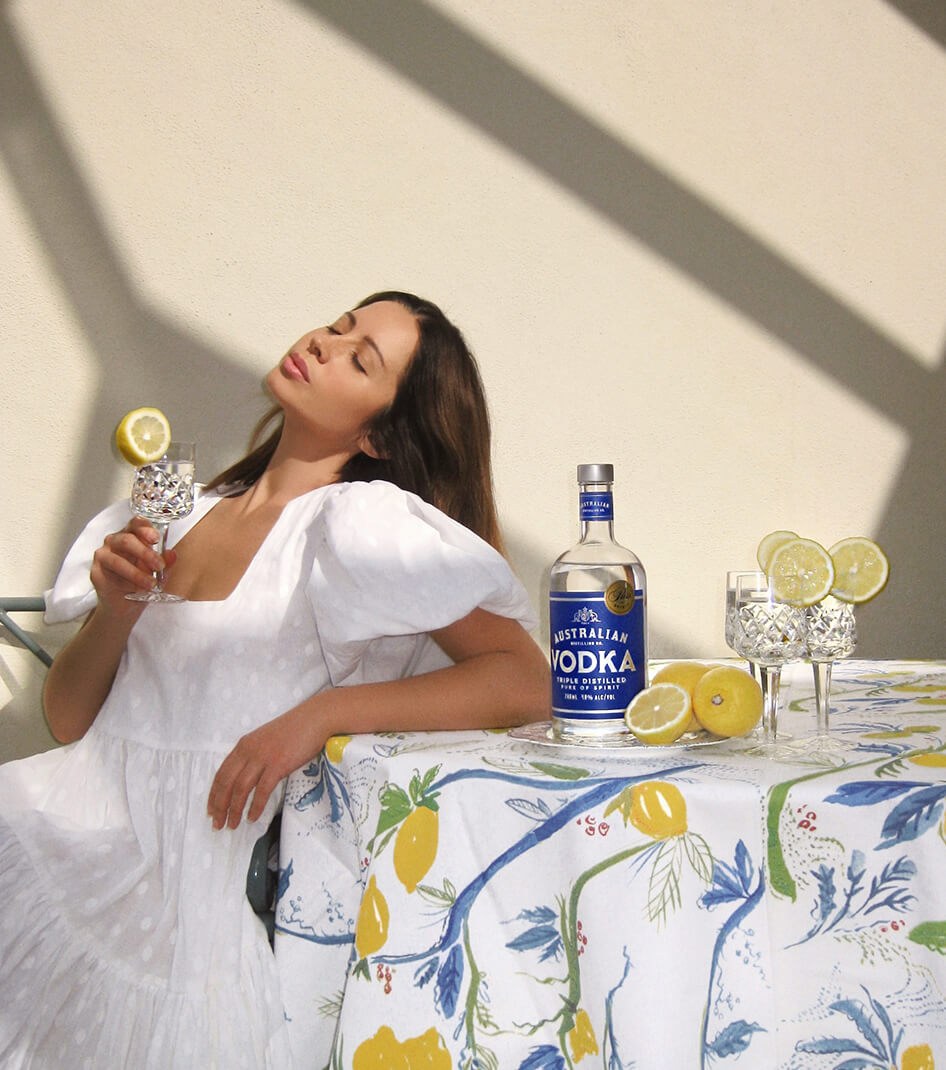 What's your favourite classic Gin and Tonic garnish?

Can't beat the classics, I love a twist of citrus with my G&T. I love a really, really zesty G&T, so my favourite way to enjoy Adelaide Gin is served with a generous squeeze of fresh lime, even better if the lime is picked fresh from my garden. I find that the lime really compliments the floral notes and hints of Kangaroo Island lavender of this delicious Gin, lemon and even orange also work really well.
What is the best cocktail you've ever had?

Most recently, one of my most memorable cocktails would have to have been a classic gin martini, pre-dinner, served on the iconic Hotel De Paris balcony, overlooking Monte Carlo by dusk. The backdrop felt like a scene out of a James Bond film, and to me you can't beat the elegance of a classic gin martini. Shaken, not stirred, naturally. I have really enjoyed recreating this with the award-winning Adelaide Gin.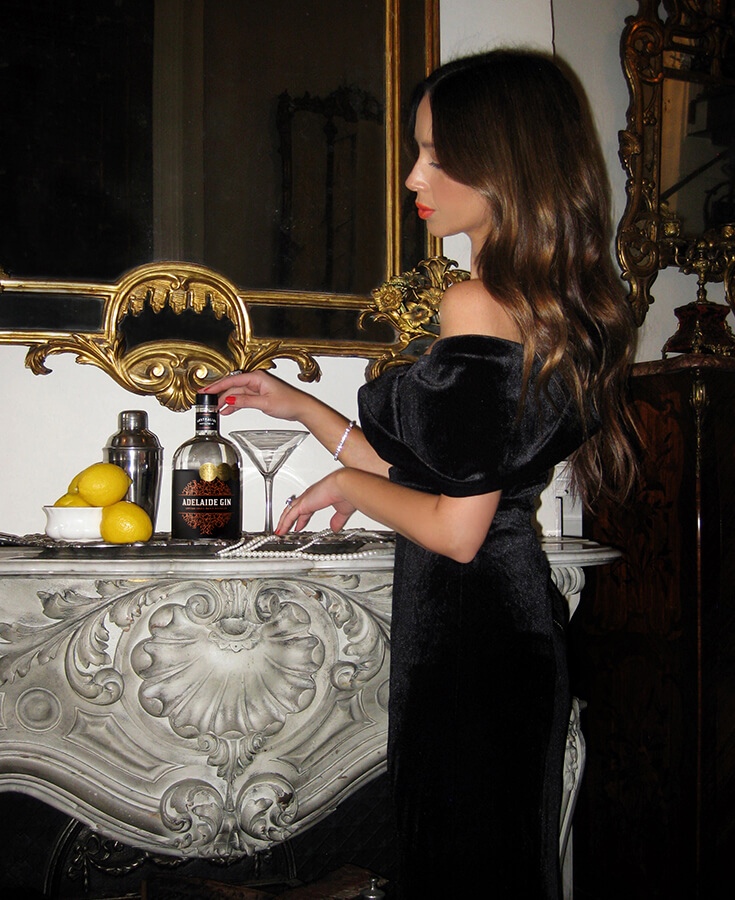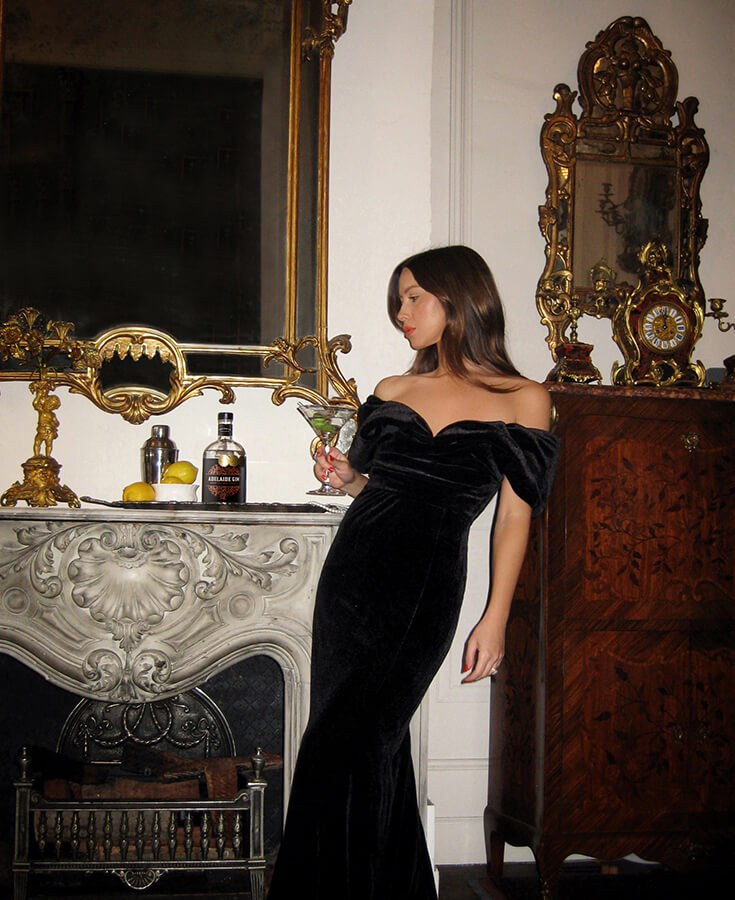 When entertaining at home what is your favourite cocktail to serve?
An Adelaide Gin G&T (extra lime) is always a winner. In summer, I also have a signature vodka mango martini I like to make when entertaining. It's easy, delicious and a crowd favourite.
Make Jasmin's Signature Mango Martini
Mix equal parts Vodka and Triple Sec - Australian Distilling Co. Vodka is always my Vodka of choice. Mango Puree (the key is fresh, in season Mango, which is often in abundance from my favourite Adelaide Central Market), a splash of lime juice and sugar syrup to taste. Combine in a cocktail shaker with crushed ice, then strain into a chilled martini glass, et voilà!
What's the weirdest cocktail you've ever drunk?
When I visited Mexico, I tried a 'Chelada' which is a cocktail consisting of beer, lime juice and Tajin… I'm not a beer drinker, so this one definitely wasn't for me, but very popular in Mexico.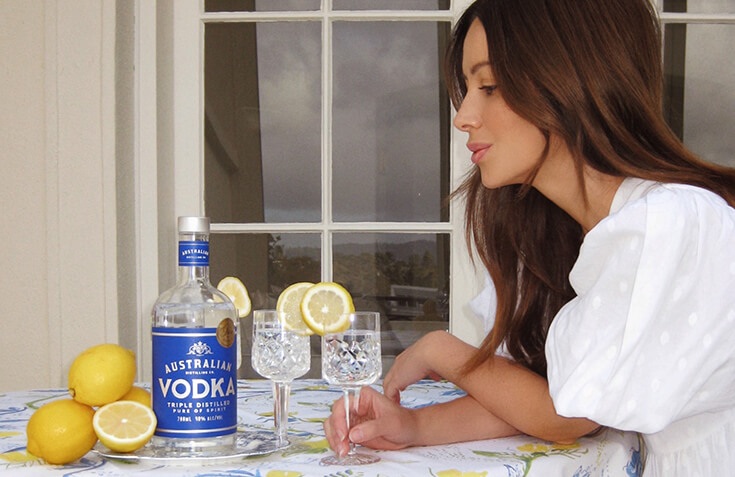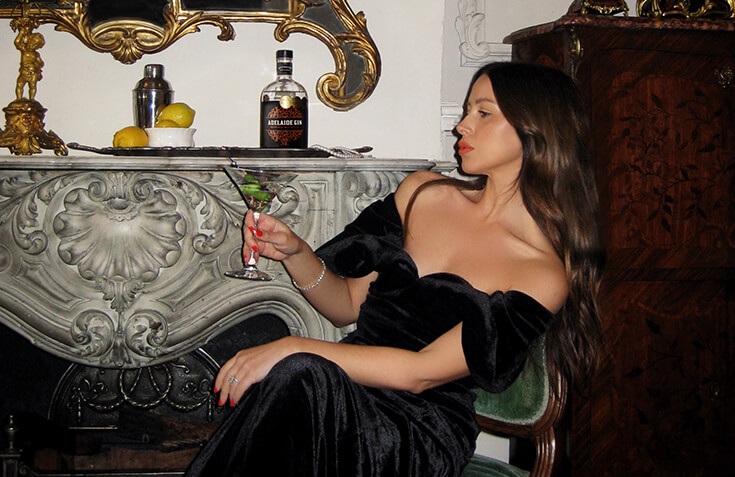 Describe how you would spend a perfect day in Adelaide?
Adelaide in spring/summer is my favourite time. The perfect day would start with a morning walk along one of the cities beautiful beaches, Henley Beach is one of my favourites. Then I'd hop into the car with friends and head to the iconic Barossa Valley, for a day of tastings, and a game of croquet. Then, on the way home, we'd stop by one of Adelaide's great city restaurants for dinner, FishBank is a city favourite of mine. I'd top off the perfect day, with an Adelaide Gin night-cap, of their signature Rosemary Gin Fizz recipe, stargazing in my garden.