Mixology
SPIRIT
Bondi Rickey
25 May 2022 Australian Distilling Co.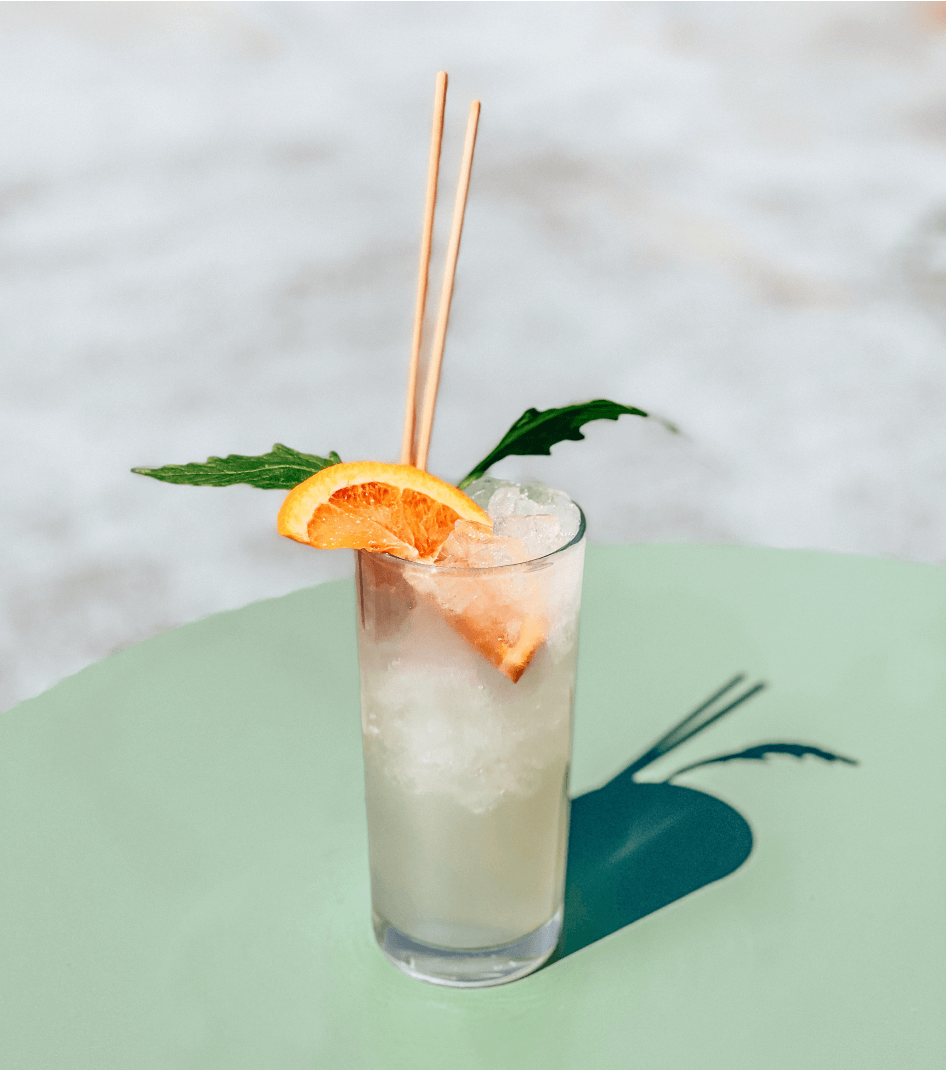 Created in Washington in the 1880s as a tribute to a political lobbyist, a 'Rickey' was the name given to a drink that simply added freshly squeezed lime juice and sparkling seltzer to gin or bourbon. The absinthe and fresh mint we've invited into our punchy modern version mingle perfectly with the blood orange and lemon tea tree botanicals in this very special beach-inspired gin.
INGREDIENTS
50ml Bondi Gin
25ml Freshly Squeezed Lemon Juice
20ml Simple Syrup
Small Handful of Mint
Dash Absinthe
Soda Water
method
Combine ingredients except soda in shaker and shake hard over ice. Strain into an ice-filled highball glass, top with soda water and garnish with a mint spring and orange wedge.
ENJOY!