Mixology
SPIRIT
Classic Dry Martini
25 May 2022 Australian Distilling Co.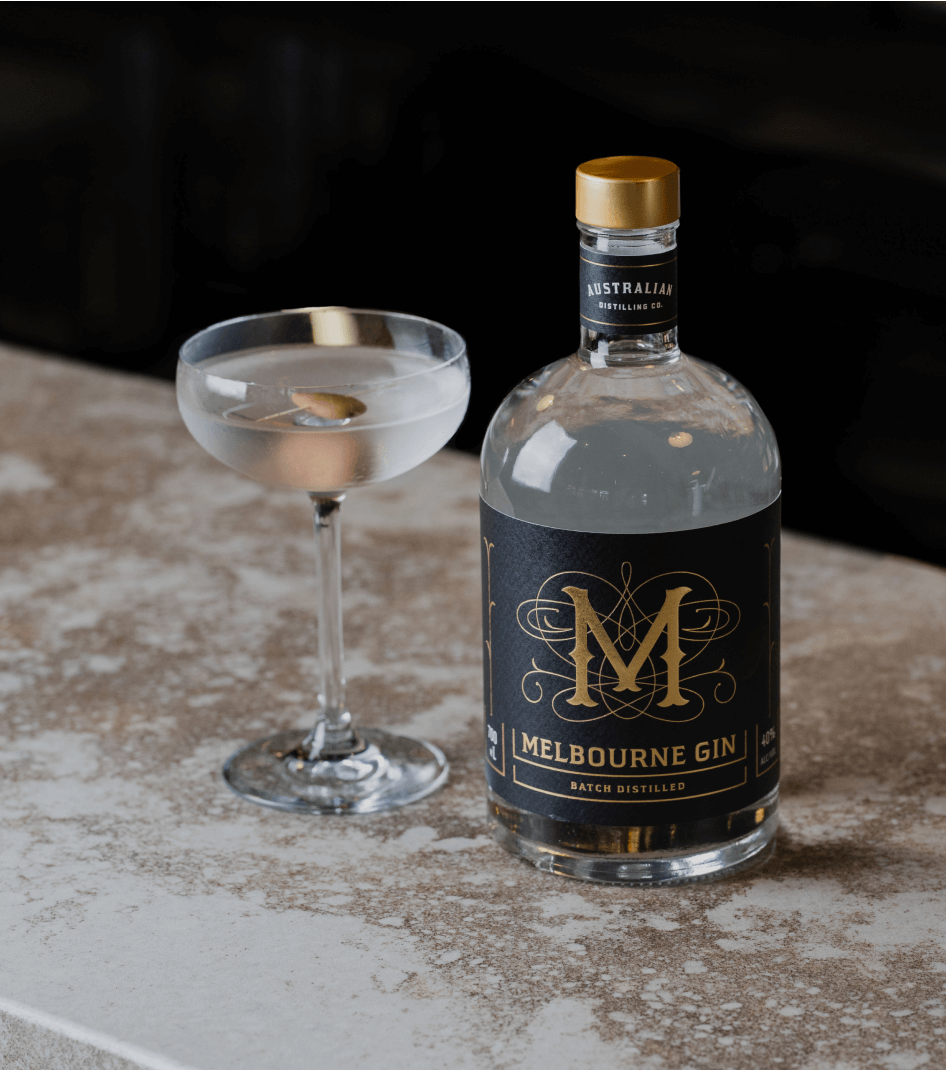 Created in the late 1800s, the origins of the martini may be disputed, but there's no denying its cultural impact. With only a hint of vermouth added, a classic martini demands the finest dry gin, and our spicy, complex Melbourne Gin, with its hints of ginger, anise and peppermint gum, is the perfect choice.
INGREDIENTS
60ml Melbourne Gin
5 – 10ml of Vermouth (depending on how dry you want it)
method
Put the ingredients in a mixing glass with ice and stir. Optimal water dilution is 6 – 10ml of 20 to 30 seconds
of stirring time. Pour straight into a chilled cocktail glass, preferably one in the freezer. Finish with a bit of lemon zest on the surface and some fresh Sicilian green olives on a skewer.
ENJOY!