Mixology
SPIRIT
Cucumber Gibson
25 May 2022 Australian Distilling Co.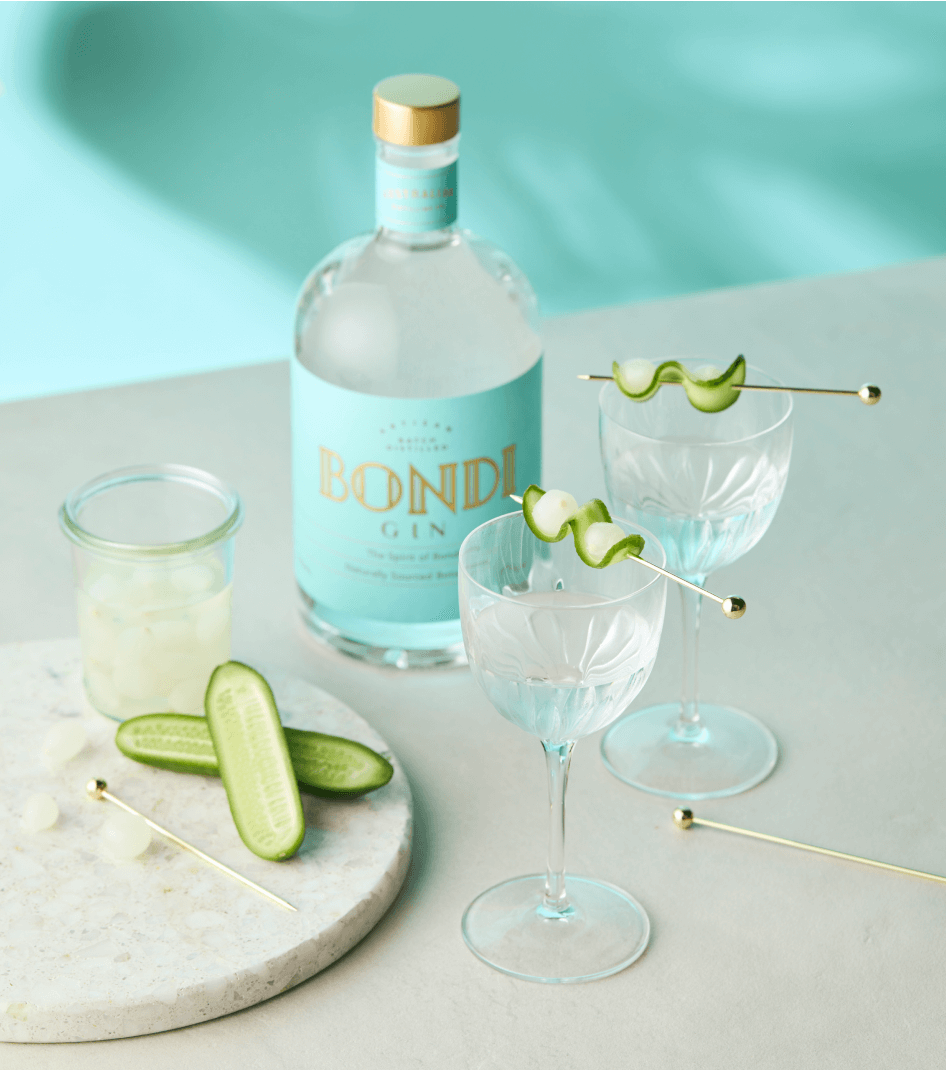 Though a Gibson, first poured in San Francisco in the late 19th century, is classically the name given to a dry martini garnished with a pickled cocktail onion, this playful variation deploys sour/salty pickle brine to bring out the bold citrus and smooth vanilla flavours splashing around our beach-inspired gin.
INGREDIENTS
60ml Bondi Gin
5ml Cocktail Onion Juice
method
Combine Bondi Gin and juice in a mixing glass and stir. Pour into a coupette glass and garnish with cocktail onions wrapped in cucumber strips.
ENJOY!