Mixology
SPIRIT
Rosemary Gin Fizz
07 Jun 2022 Australian Distilling Co.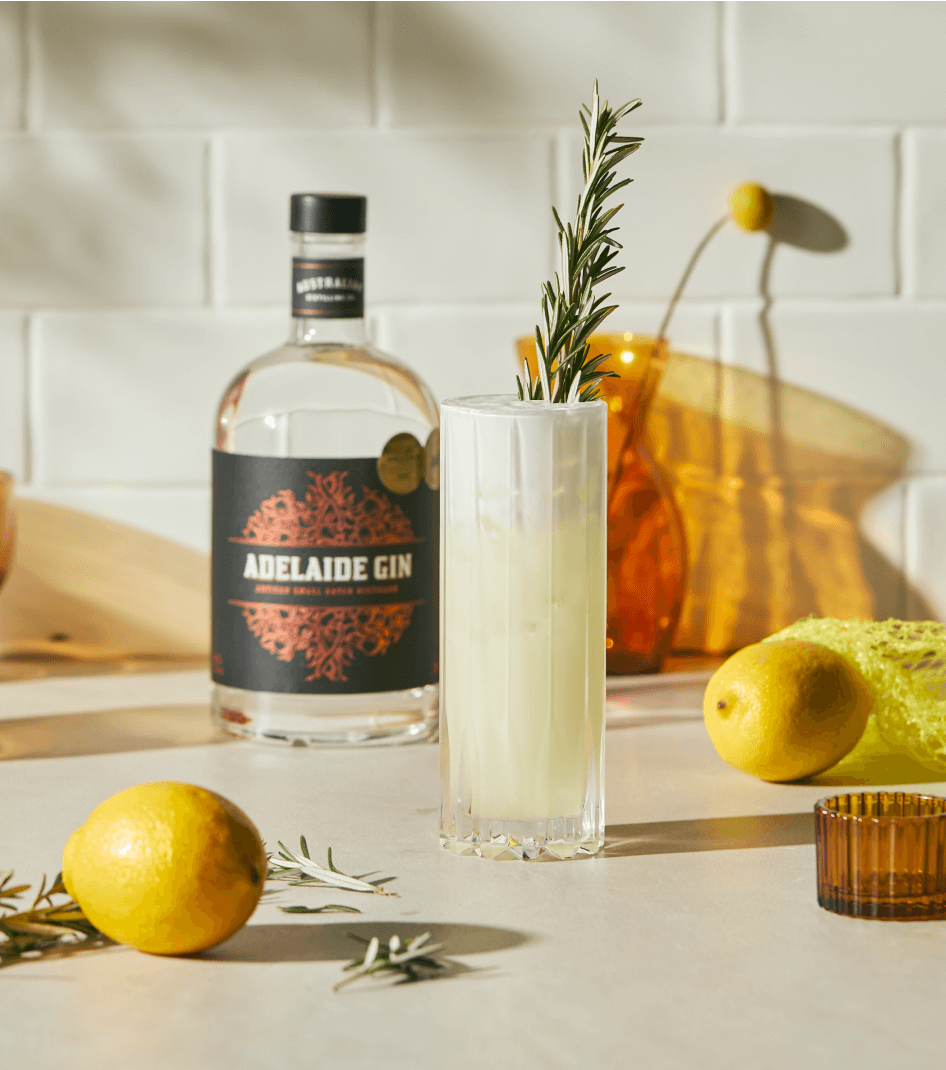 Invented by a teetotalling bar owner in New Orleans, the Gin Fizz has seen many iterations over its 150 years. Though originally a creamy drink, this lighter version pares proceedings back to an easy to make rosemary syrup, fresh lemon juice, soda water and our beautifully floral Adelaide Gin.
INGREDIENTS
50ml Adelaide Gin
10ml Freshly Squeezed Lemon Juice
10ml Rosemary Syrup*
Club Soda
method
Combine Adelaide Gin, lemon juice and rosemary syrup in a cocktail shaker filled with ice. Shake well for at least 5 seconds. Strain into a collins glass filled with crushed ice and top with club soda. Garnish with a rosemary sprig.
*Combine 1/2 cup of water, 1/2 cup of sugar, and 1 rosemary sprig in a small saucepan. Bring to a boil, stirring until sugar dissolves. Simmer for 1 minute. Remove from heat and let syrup steep, about 30 minutes. Pour the cooled syrup through a mesh strainer.
ENJOY!