Mixology
SPIRIT
Ginger Fresh
25 May 2022 Australian Distilling Co.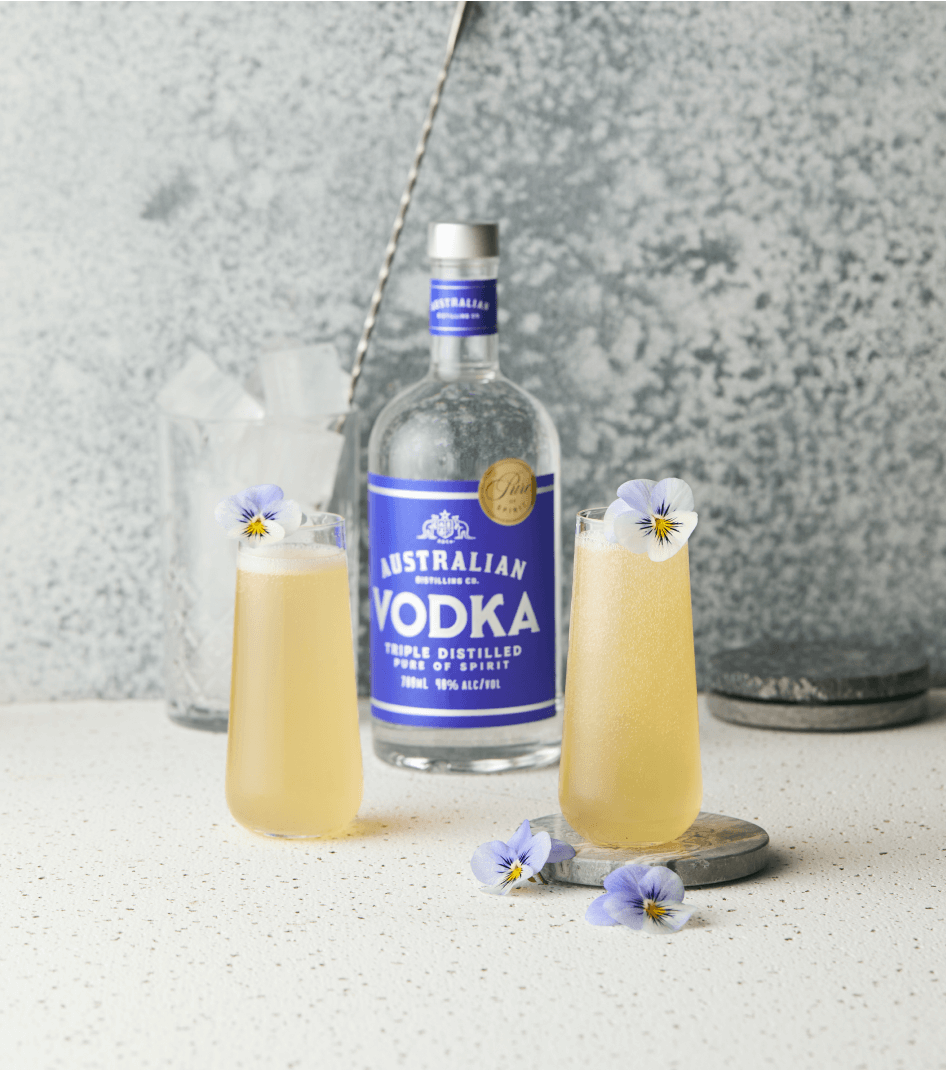 Ginger and vodka are fond acquaintances, the spicy intensity of the aromatic root soothed by the smooth purity of vodka. This punchy, vibrant drink combines our triple-distilled, 100% Australian wheat-based vodka with ginger liqueur, adding a hit of sweetness from herbaceous aloe vera juice, and bubbly brightness from a splash of sparkling wine. A complex, sophisticated, and delicious tipple.
INGREDIENTS
30ml Australian Distilling Co. Vodka
10ml Ginger Liqueur
10ml Aloe Vera Juice
Sparkling Wine
method
Combine Australian Distilling Co. Vodka, ginger liqueur and juice in a cocktail shaker filled with ice. Shake well for at least 5 seconds. Strain into a chilled champagne flute and top with sparkling wine. Garnish with edible flower.
ENJOY!