Mixology
SPIRIT
Rhapsody Soda
25 May 2022 Australian Distilling Co.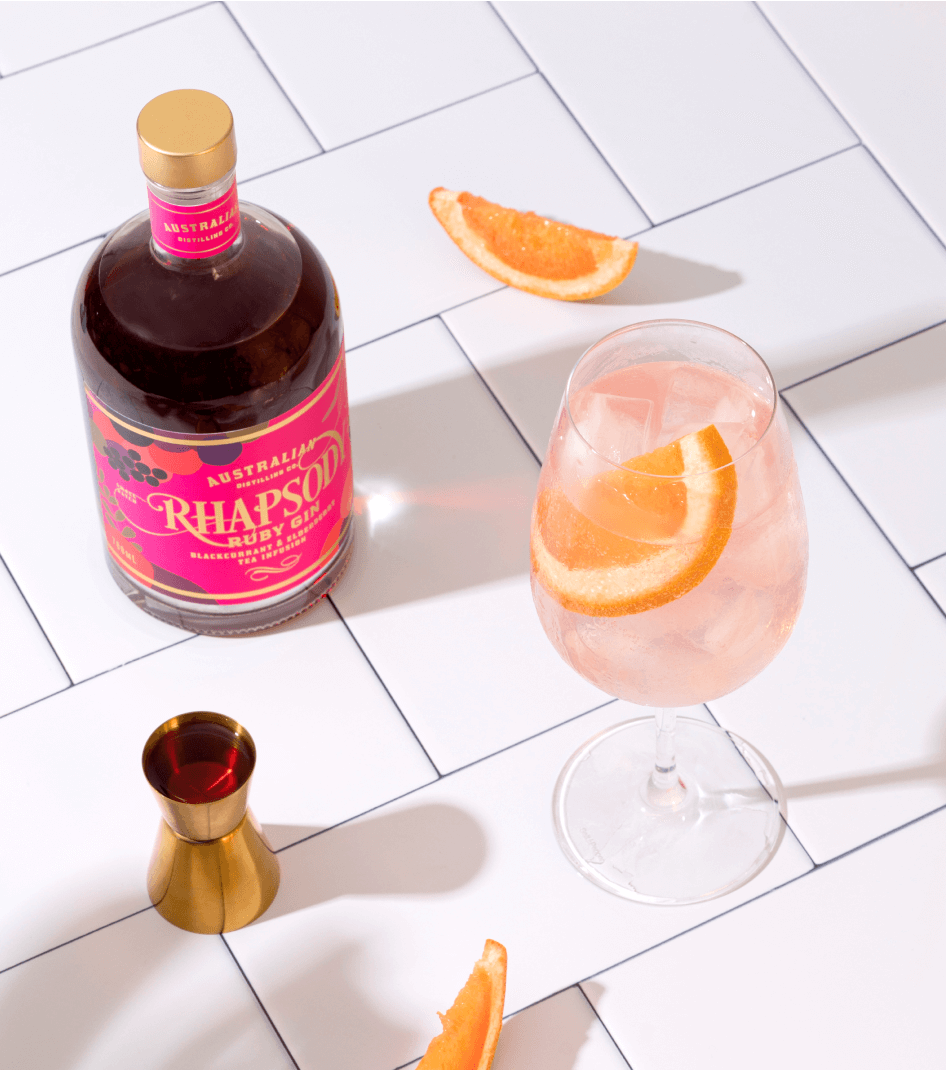 A sparkling pour of soda is the perfect match for the elderflower, blackcurrant and complementary floral botanicals in our Ruby Rhapsody Gin. Inspired by T-BAR's Serendipi-T tea blend, this very special gin brings a blissfully intriguing twist to the classic British mixer.
INGREDIENTS
60ml Australian Distilling Co. Rhapsody Ruby Gin
150ml Soda
method
Build in a wine glass over ice. Garnish with an orange wedge.
ENJOY!