Mixology
SPIRIT
Soft Shock
07 Jun 2022 Australian Distilling Co.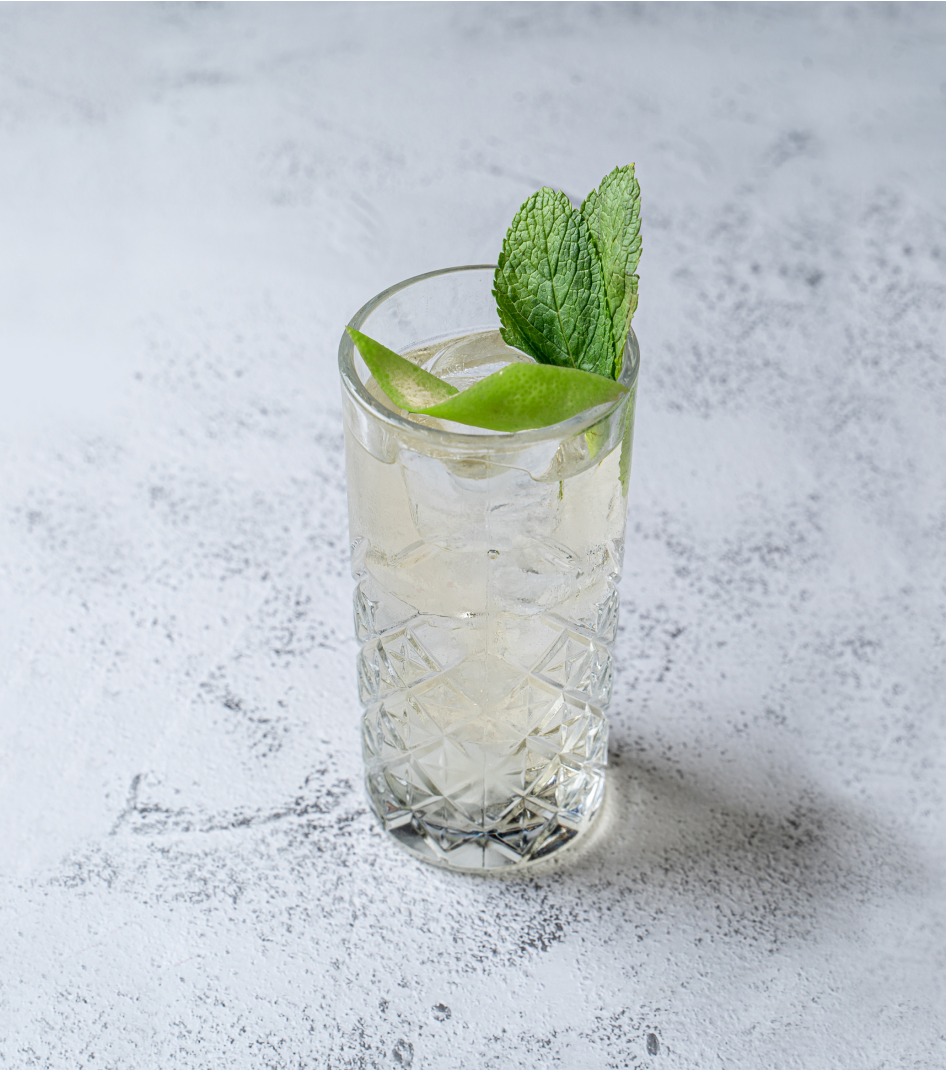 A magical combination of a gin and tonic and a rebujito (a mojito made with Spanish sherry), this uplifting drink pairs the dried fruit notes of fino sherry with the refreshing mint botanicals in our stunning Fremantle gin, uplifted with tonic, soda, mint and lime, and best enjoyed on a warm day with a cool, westerly breeze.
INGREDIENTS
20ml Freemantle Gin
45ml Fino Sherry
20ml Lime
7ml Simple Syrup
5 Mint Leaves
Tonic Water
method
In a highball glass, muddle the mint leaves in the simple syrup. Add the gin, sherry, lime and fill with ice. Top

with tonic water and garnish with a mint bouquet and lime peel.
ENJOY!